How to Regulate the Internet Without Breaking It
19 June 2019 – 6:00pm to 7:00pm
Joseph Gaggero Hall | Chatham House | 10 St James's Square | London | SW1Y 4LE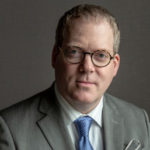 To Register interest – https://www.chathamhouse.org/event/how-regulate-internet-without-breaking-it
Internet regulation is increasing around the world creating positive obligations on internet providers and exerting negative unintended consequences on the internet infrastructure. In some ways, most of this regulatory activity is justifiable. Governments are concerned about the increased risk that the use of the internet brings to societies. As a response, many governments have been enacting regulations as their main approach to dealing with these concerns. The main challenge is that most of the current regulations are either ill-defined or unworkable.
On the one hand, several governments have established procedures that seek to analyze the impacts of new regulatory proposals before they were adopted. However, there hasn't been enough attention aimed at analyzing regulations after they have been adopted and only a few have measures in place to evaluate the impacts of the procedures and practices that govern the regulatory process itself.
On the other hand, much of the regulation creates unintended consequences to the internet itself. It undermines many of its fundamental properties and challenges the integrity and resiliency of its infrastructure.
This event will be followed by an informal drinks reception.
This event will discuss current practices in internet-related regulation and the related challenges. Panellists will discuss how governments can enforce regulations that achieve their intended purpose while at the same time protecting the internet's core infrastructure and its properties, including its openness, interoperability and global reach.
CONTACT – Calum Inverarity, Programme Coordinator and Research Assistant  +44 (0) 207 957 5751  Email